Luxury art suites in 4 villas near Puerto Banus
Anfitrión in Marbella, Banús
About Us
Anfitrión is a BRAND NEW boutique villa and suite project that provides a unique experience for art lovers visiting Marbella.
The property consists of four villas, with one four-bedroom and three five-bedroom villas, each built with a love for art and sustainability. Art is present everywhere, and guests have the opportunity to purchase works from various artists or inquire about artists that they liked. During low season, the project offers an artist residency program, which allows guests to meet promising Spanish artists and observe their creative process.
Anfitrión is a luxurious, environmentally conscious, and artistic space that is perfect for individuals who appreciate beautiful design and want to have a memorable stay in Marbella.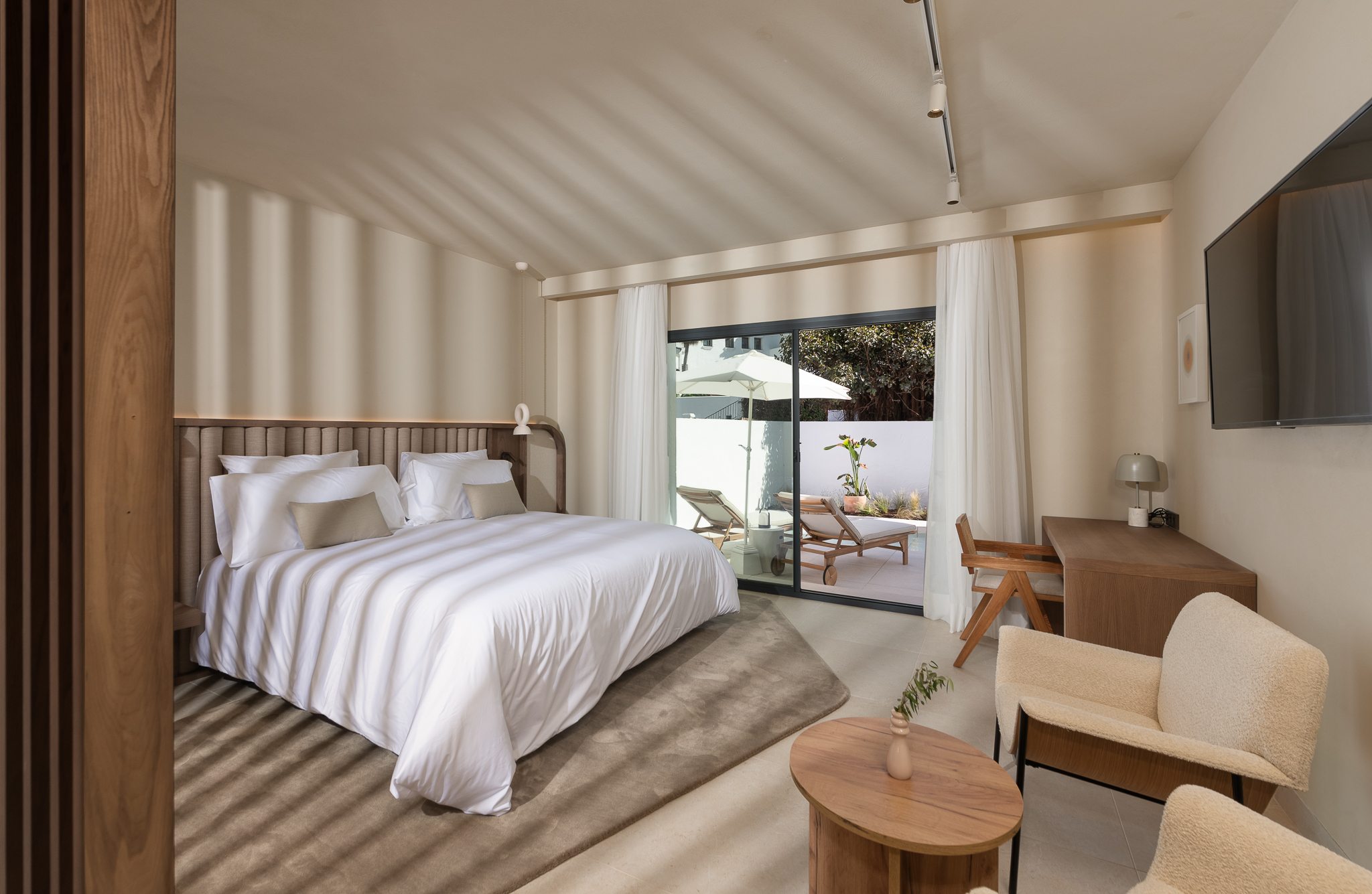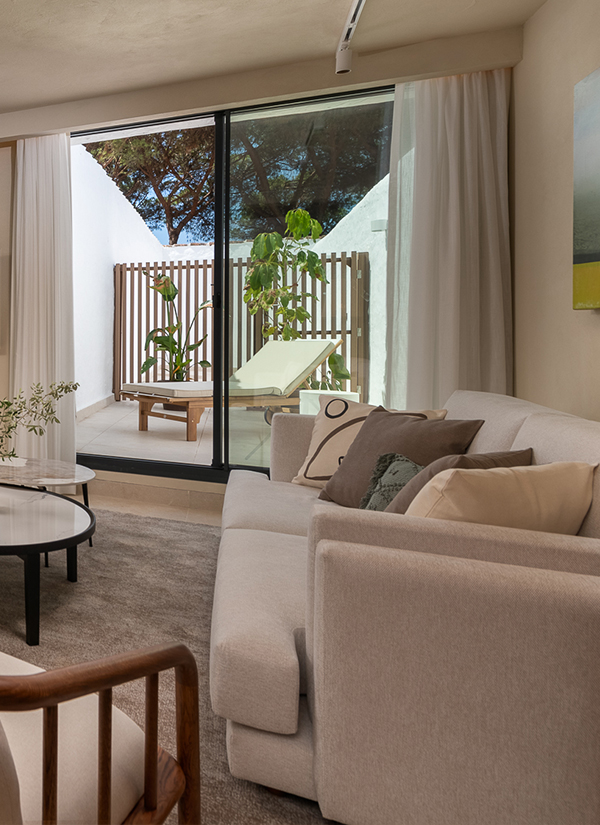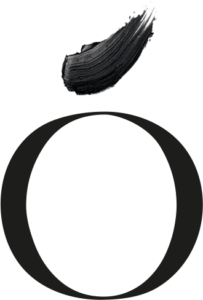 We offer four villas with a front line view near Puerto Banus, each accommodating 8 to 10 people and newly reformed by top hotel architects. Our guests will enjoy hotel services and carefully curated contemporary art from leading Spanish galleries. We don't just rent our villas, we invite our guests to experience the authentic Spanish culture, Andalusian hospitality, and discreet elegance that our villas embody. Come stay with us for a truly unforgettable Spanish experience.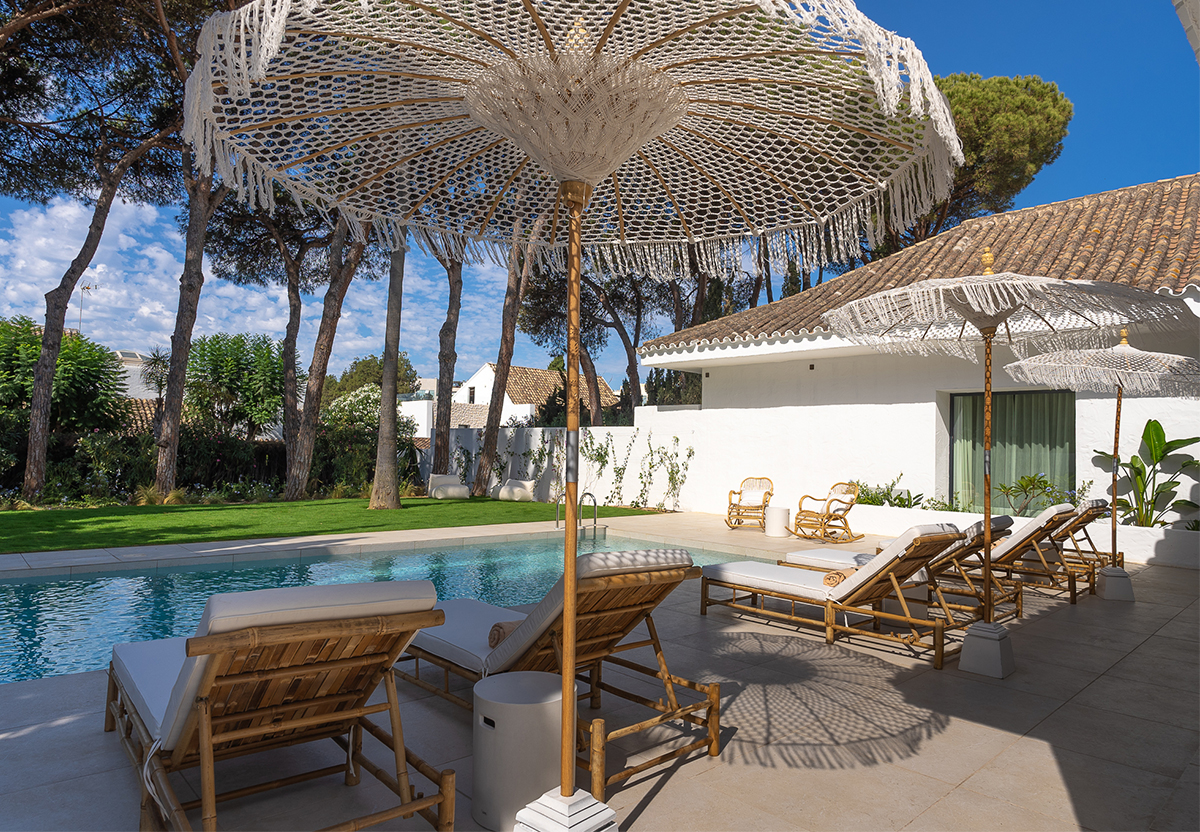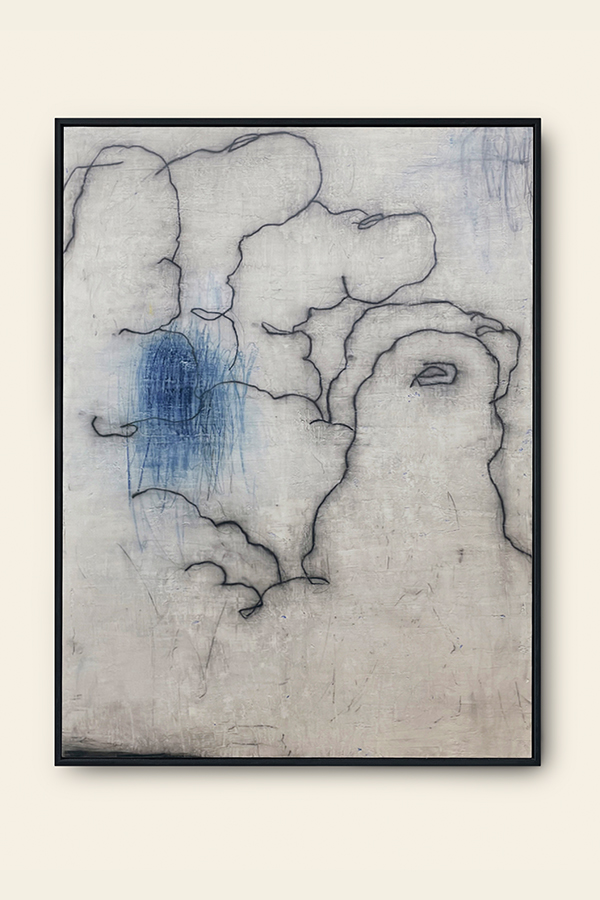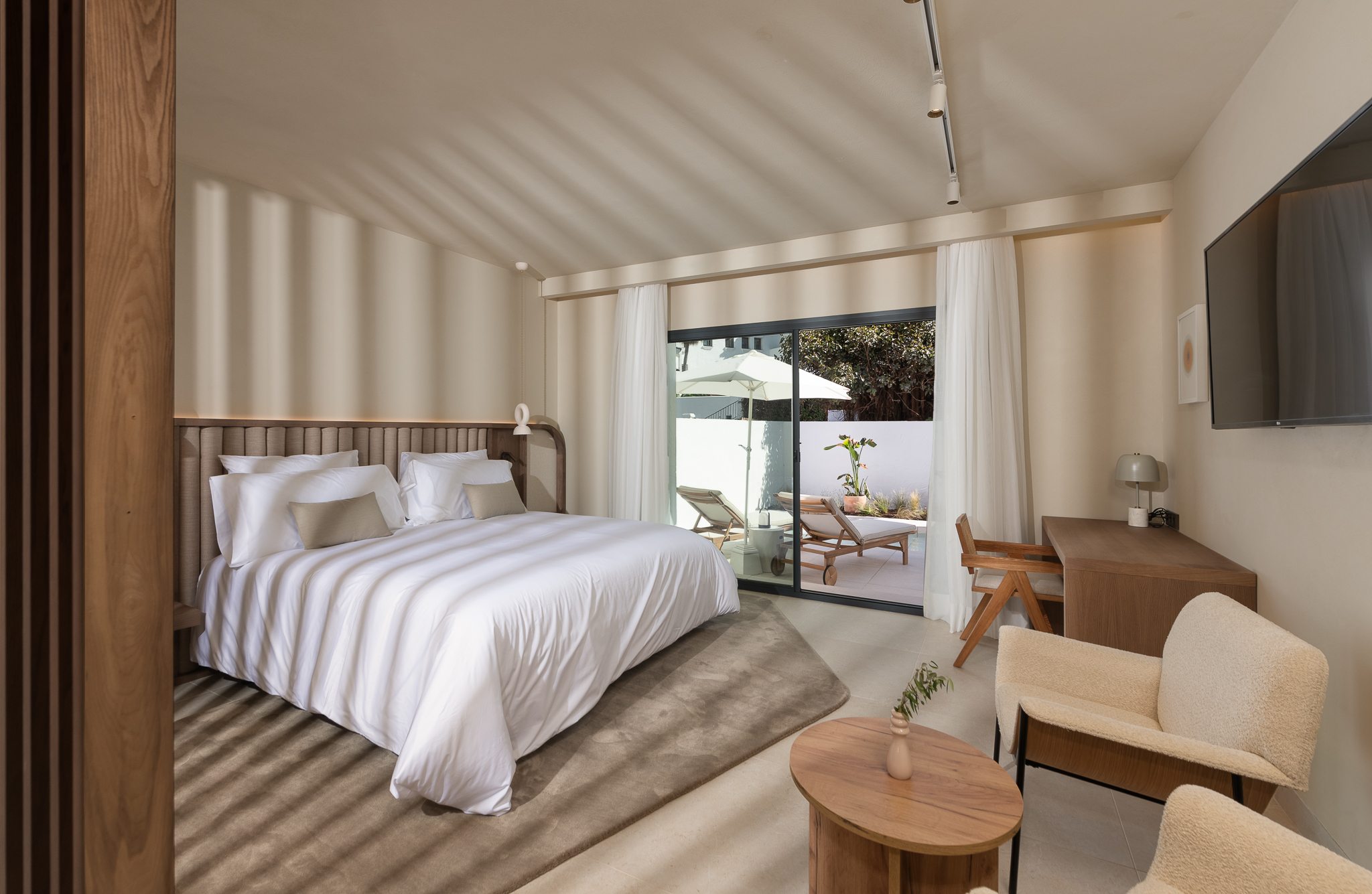 40m2 | Super King Bed | Private terrace | Garden | 2 guests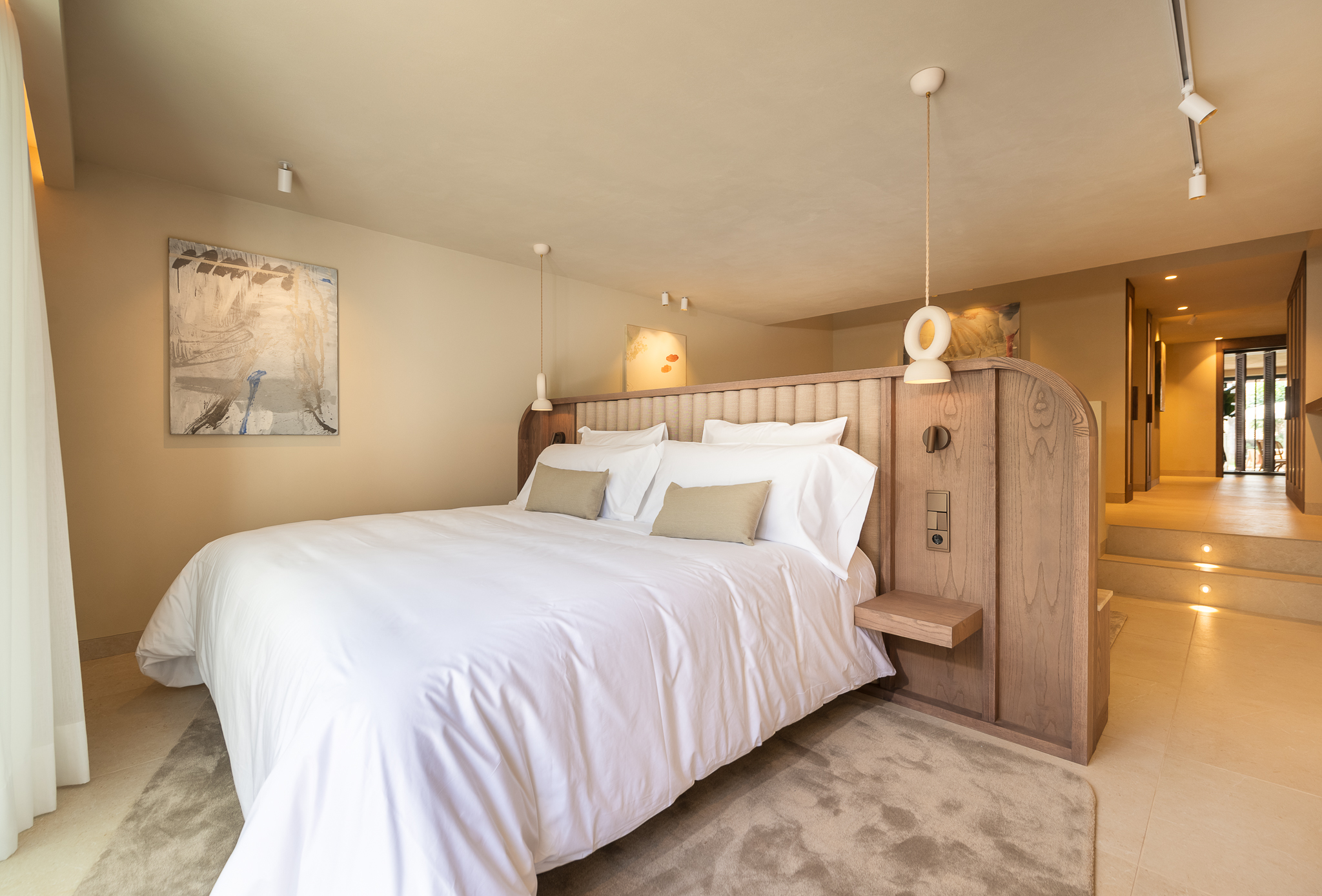 60m2 | Super King Bed | Private terrace | garden | 2 guests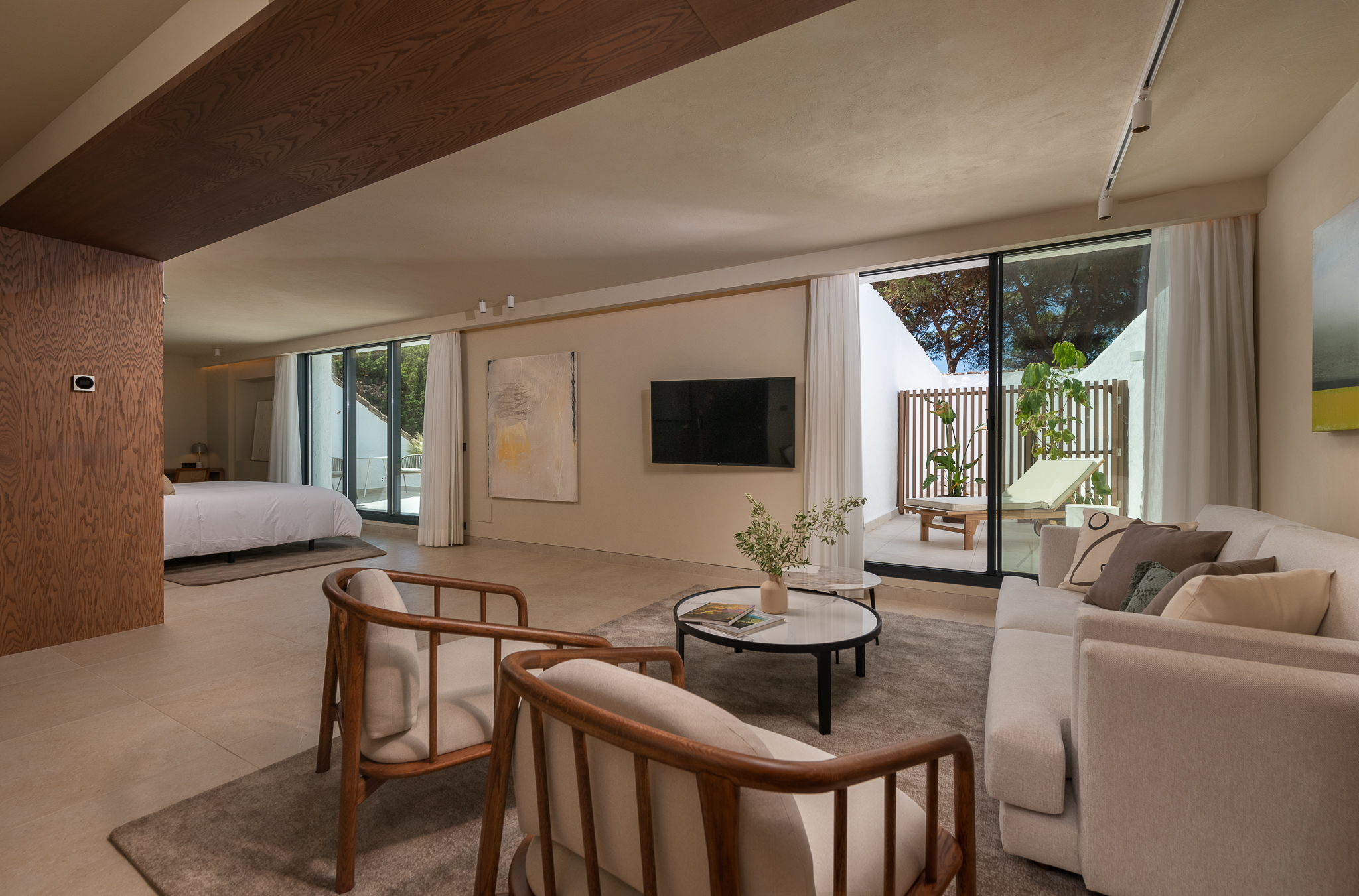 78m2 | Super King Bed | Private terrace | garden | 2 guests
Welcome to Anfitrión space